Retaining Walls La Grange, KY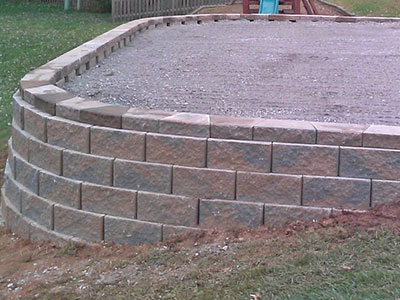 Most residential landscaping projects include the installation of various hardscape features and amenities. These add-ons are not only needed to enhance the overall aesthetic appeal of a property but also to improve safety around the area. The usual additions are walkways, garden steps, sitting areas, and outdoor living spaces. But there are some features that can do both. For example, retaining walls can effortlessly improve the looks of the entire property and, at the same time, make it a safer area.

Property owners from La Grange, St. Matthews, and Louisville can get these benefits by hiring only experienced and competent contractors. And here at Pave-Masters, we are your best option if you need a reliable designer and builder of retaining walls.


Trust in an Experienced Retaining Walls Builder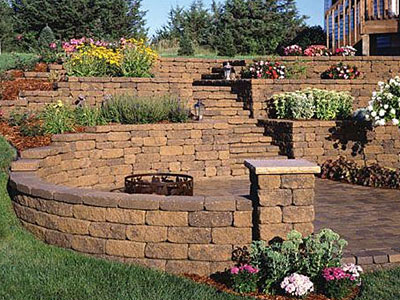 Retaining walls should be built by professional installers like us at Pave-Masters. We guarantee the integrity of the walls we build and the aesthetic appeal that they can provide. Our company has more than three decades of experience creating beautiful hardscapes in La Grange and surrounding areas, so you can always expect excellent results when you hire our services.

Our extensive experience in hardscaping honed our skills in the design and installation of retaining walls. We know the proper installation techniques and methods that will ensure the structural integrity of the walls we will build in your property. We also have a creative design team who can turn your drab and plain-looking landscape into a beautiful and attractive space.


Extraordinary Retaining Walls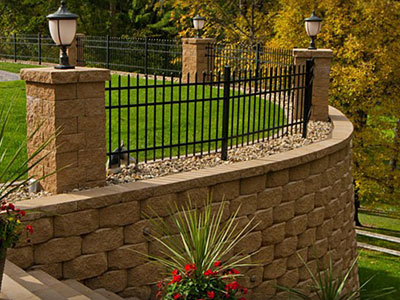 We are known in La Grange and other Kentucky areas for our ability to create extraordinary retaining walls for residential and commercial clients. We don't limit ourselves to the traditional designs that you commonly see in most residential homes. Our aim is to build walls that will not only provide the much needed aesthetic boost for your property but also improve its functionality. For example, we build these features to allow the installation of outdoor living spaces, such as patios, outdoor kitchens, and decks. These walls are also effective in adding a new dimension to your landscape. Our crews can create plant boxes for your pocket gardens and tiered walls that can be planted with different annuals and perennials.

We can also use the retaining walls to enhance the functionality of your outdoor area. We can build one that can also serve as a sitting wall or build it to support a patio or a deck. Aside from adding more livable space outdoors, it is also needed to improve the safety around the landscape. It is effective in preventing soil erosion in sloped areas.


Awesome Retaining Wall Designs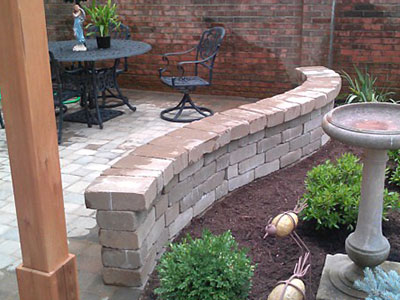 When you hire our design and build services, you will be assured of awesome retaining wall designs. Aside from our creative crews, we have reliable partner suppliers where we source our premium retaining wall blocks. They supply us with top-of-the-line products and a wide range of wall designs. One of our suppliers is ReadingRock, a leading retaining wall block manufacturer in the country. The company offers different wall design collection and outstanding wall features.

Let Pave-Masters handle your retaining wall project and be assured of outstanding hardscape features and long-lasting retaining walls. Please visit us at 1011 Hardin Holly, La Grange, KY to personally discuss with us your plans and project requirements. You can also call us at 502-648-1554.
We Provide Services to the Following Cities and Towns in KY: