Paver Patios St Matthews, KY
Pave-Masters is a licensed hardscape contractor specializing in the design and installation of paver patios. For years, we have been creating uniquely designed and professionally built patios for our clients in St. Matthews, Louisville, La Grange, and surrounding areas. Most property owners in the areas we serve choose our services because of our fine craftsmanship and personalized customer service.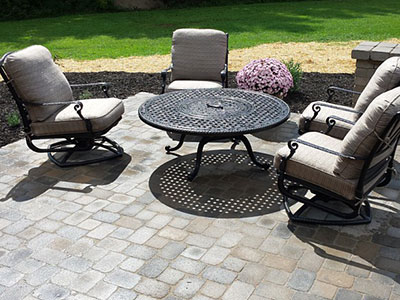 If you're from St. Mathews and nearby Kentucky cities that we serve, please contact us today. Let Pave-Masters create your dream outdoor living space at a cost that you can afford. You may call our hotline at 502-648-1554 or drop by at our office during your most convenient time so we can discuss in detail how we design and build awesome paver patios.


Wide Selection of Designs and Themes
One of the reasons why most St. Matthews homeowners choose Pave-Masters is the wide selection of paver designs that we offer. We present to them various design options and specific themes that will highlight the beauty of their paver patios. Some of the popular themes that we highly recommend include Old World, traditional, and contemporary. Meanwhile, our clients can also choose the specific design pattern, texture, or color to use for their patios.


Our Premium Pavers and Patio Materials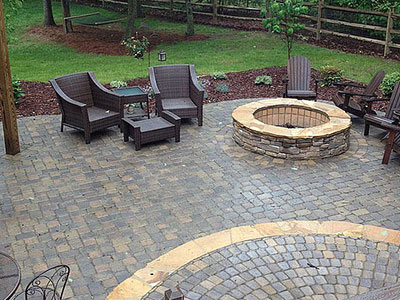 Our paver patios are noted for their sturdy build and long-lasting qualities. We are capable of providing durable patios because of the premium pavers that we use and the superb skills of our paver installers.

At Pave-Masters, we only use products that meet and exceed our quality standards. We carefully select our suppliers to give clients the best paving products possible. Their products must be compliant with industry specifications and proven durable. We also prefer suppliers who can provide us with a wide range of paver designs. And one of them is ReadingRock, a leading hardscape product manufacturer in the country. Its products feature ColorLock technology that protects the color of each paver unit. The pavers are also made from the finest materials, so clients are assured of long-lasting paver patios.

We also use eco-friendly pavers for our installation projects. We care about the environment, and we also want to help you reduce your carbon footprint by installing environment-friendly products.

Moreover, the patio features and other amenities we install are made from quality materials. From lounge chairs and tables to roofing and wood materials, they are sourced only from reliable suppliers.


Top-notch Installation of Paver Patios Guaranteed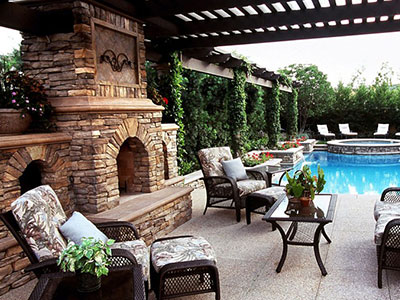 At Pave-Masters, we guarantee the quality of every paver patio that we design and build. Our certified paver installers follow industry standards and use appropriate tools when working on paver installation projects. They are the best hardcape builders that you can find in St. Matthews, KY, and they have extensive experience in patio installation. And with our premium quality pavers, clients are assured of paver patios that can last a lifetime.

Let an expert and experienced hardscaping company handle your paver patio project by calling Pave-Masters at 502-648-1554. We will provide you with a custom-built and elegant patio that you can be proud of and enjoy for years to come.
We Provide Services to the Following Cities and Towns in KY: