Paver Installers Louisville, KY
Your paving project should be handled only by expert paver installers. By hiring only qualified people to work on your paver installation needs, you can expect to have amenities that will not only look great but will also stay in great shape after decades.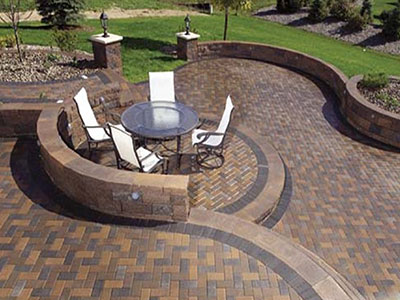 And one reliable company that you can hire in the Louisville, St. Matthews, La Grange, and nearby areas is Pave-Masters. Our excellent track record makes us a leading hardscaping company in the state. We offer valuable services to property owners who require excellent craftsmanship for their dream paver amenities. Call us soon and let us work on your paver installation concerns.


Our Paver Design and Installation Services
We can work on the design and installation of different paver amenities that our Louisville clients desire. Here are some of the paver structures that we can build:


Patios. As paver installers, one of our areas of specialization is creating stunning patios for KY residents. In fact, some of the state's most awesome patios are our past creations – something that we're truly proud of.


Driveways. Impress your guests with a one-of-a-kind paver driveway built to your specifications. We only use the toughest paver products when building driveways for commercial and residential properties, so you can bank on the durability of the driveway that we will build for you.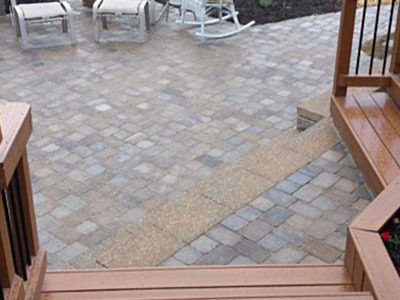 Outdoor kitchens. An outdoor kitchen made of the finest pavers is one investment that you won't regret making. We can include all the amenities and features that you desire, including heavy-duty grills, custom cabinetry, large sinks, and even a mini bar.


Walkways. Walking is easily one of the simplest yet most beneficial activities that you and your family can engage in. And what great way to do that is in your own backyard. With the paver walkway that we can design and install for your property, you will surely be enticed to spend leisurely walks with the excellent curb appeal and stunning build quality of our creation.


Decks- Bask in the morning sun or just spend some lazy afternoons lounging around your pool area. We can create the perfect pool deck that is not only incredibly beautiful but also safe from accidental slip and fall incidents.


We Use the Best Pavers
We have made it our policy to use only premium materials for all our paver installation projects. As long-time paver installers serving Louisville, KY and surrounding areas, we have long established partnerships with leading paver suppliers, particularly ReadingRock. Their paver products possess some fine qualities, such as beauty, versatility, and durability, which make them the perfect materials for all kinds of paved surfaces.


Wide Paver Collection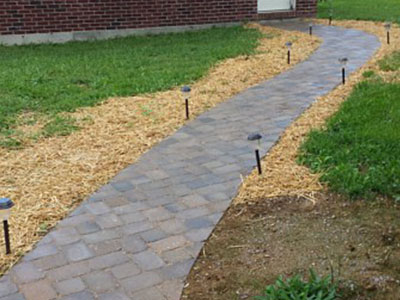 The beauty of hiring seasoned paver installers like us is that we have a wide collection of pavers that can suit your design taste and preferences. The different design options and choices make it possible to create customized paver amenities that are unlike any other. Moreover, we have ReadingRock's hardscaping products, many of which are eco-friendly and LEED certified. With such materials at our disposal, we are able to guarantee clients with standout paver structures that command attention and admiration from every onlooker.


The Best Paver Installer You Can Find
We have highly skilled and experienced paver installers who are duly certified by our partners. Our crews are the most professional, talented, and knowledgeable installers that you can work with. So please call Pave-Masters now at 502-648-1554 to know more about our installation services.
We Provide Services to the Following Cities and Towns in KY: